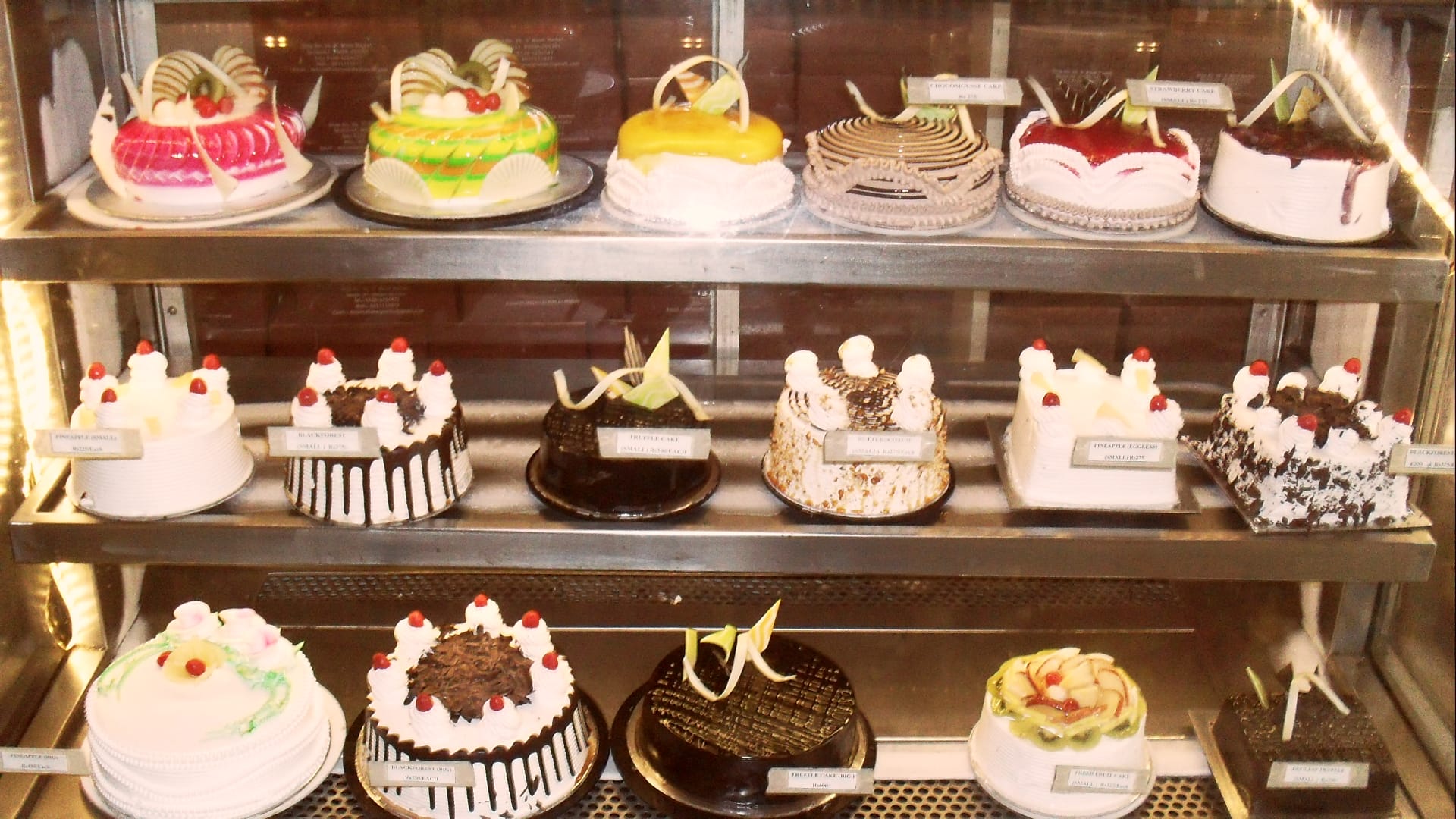 Defence Bakery
Bakery, Fast Food
User Reviews:
The Jabra Foodie - RATED 4.0000
I have been to this bakery since last years for cakes, pastries and patties. It is quite a popular shop as you always see people visiting here for cakes and pastries. I have always been satisfied with their quality of cakes. Butter Scotch and Black Forest are one of popular and tasty cakes could be ordered from here.
Prateek Banerjee - RATED 3.0000
The only bakery available in sector 41..apart from cakes and pasteries they do have own baked breads, n number of biscuits and baked patties availble there... Night craving for sweets except ice creams or any other Indian sweet attracted me towards this place... I was the last customer there and had to decide quickly wat to eat before they call it a day.. so finally zeroed in on doughnuts... Got the choclate and creame doughnut packed for home... It was good, decent to taste....if u are looking for doughnts which are not overloaded with sweet bombs then probably this is the place fr u... Will defenitly try more items here..
Rohit Gupta - RATED 4.0000
nice place... nice cake... varieties good... chocolate cake awesome... good staff and behaviour perfect.. instead of online order better to visit place and check proper varieties
Ashish Kumar - RATED 4.0000
Cheap and good. Charges for home delivery so not so user frndly. Cakes are good. But pie and pan cakes are no-no. Still cakes are good. ;) ;) ;) ;)
Katyayini Sharma - RATED 4.5000
Got fresh fruit cream cake delivered from this outlet and I must say it was the best fresh fruit cream cake I have ever tasted. Awesome service! 😊
30
C Block Market
Sector 41
Noida
10:30 AM to 9 PM (Mon-Sun)
Phone: 0120 4254577, +91 9811112977, +91 9953661104