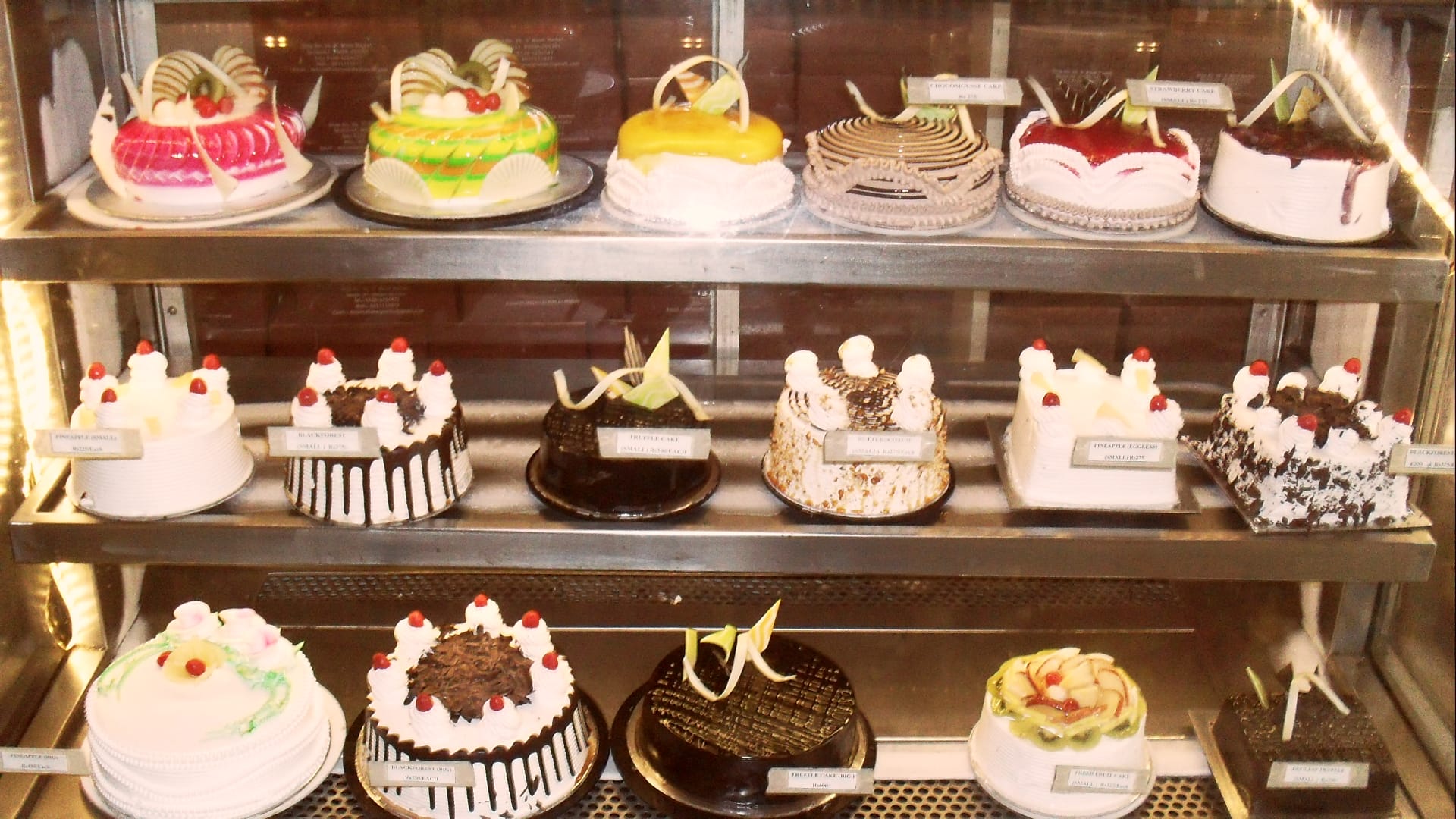 Defence Bakery
Bakery, Fast Food
User Reviews:
This is the best cake shop in this sector, though it has competition from Theos and Gopala from sector 50 market, but Defence bakery deserves recognition. I have ordered cakes from here on numerous occasions and they are good. I have ordered chocolate truffle and it was fabulous! Fresh Fruits cake was a bit disappointing as the fruits were just outside and there were no fruits inside and fruits were not fresh!Overall a great bakery shop! They have pretty much every bakery stuff.
Abhishek Arora - RATED 4.0000
If you are looking for beautiful and delicious cakes and pastries near Noida Sec-41, then this is a must try and must visit place. The service of the place was good and on time. The pastry was delicious. A must try place for pastry lovers.
Abhinav Kumar - RATED 3.5000
Pastries are fresh and tasty , butter scotch and black forest are best here and biscuits also here are also fresh and nice aroma once u enter the shop
Letstakereview - RATED 3.5000
Place is located in C Block market sec-41 Noida. As I stepped into place it looks neat & clean. I loved the cake served by them. Sandwiches was bad Service was also good. Must try place for everyone.
Tanya Sahi - RATED 2.0000
only good for cakes and sweets. do not order sandwiches or patties. they will accept the order but wont deliver. I got a croissant shaped bread sandwich in the name of a Chicken croissant .
30
C Block Market
Sector 41
Noida
Phone: 0120 4254577, +91 9811112977, +91 9953661104