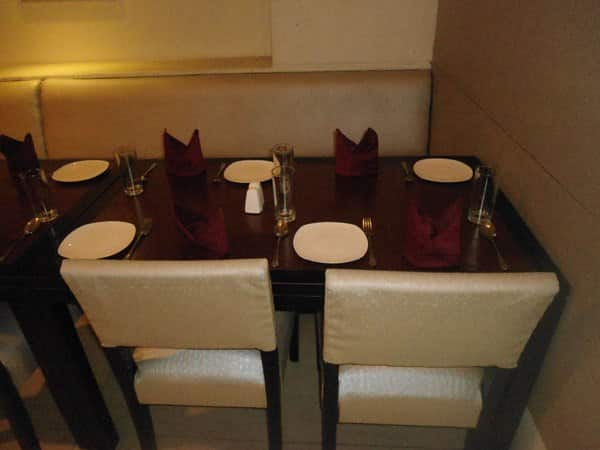 Moti Mahal Delux Tandoori Trail
North Indian
User Reviews:
Gurbeer Singh - RATED 4.0000
Had the chicken tikka masala along with butter naan. The chicken was pretty well cooked. Naans were a bit crispy. Will visit for the chicken :)
Ishaan Mohan - RATED 3.5000
The food was great! Service was decent as well. Need to work on their ambience a little and their presentation needs to be more appealing. The experience isn't to on special because of this. Good luck!
Beautiful Ghazals, soothing environment, dim light, slow service, slow hospitality, that's so slowly awesome to have enjoyed the lunch at Moti Mahal Deluxe.. jagjeet Singh's voice has made the official lunch worth conducting there. Thank you so much..
Mohit Singh - RATED 2.5000
Having eaten at a couple of Moti Mahal's before, I wouldn't rate this one amongst the better ones. I ordered a mutton dish and the mutton was far from satisfactory. But the ambience of the restaurant was warm and the service was prompt, courteous and friendly. Unlikely that I would come here again unless I meet someone who strongly contradicts my opinion.
Vibhor Gulati - RATED 5.0000
Ambience: calm, and romantic. Food: ultimate delicacies were served. Service: 5 on 5 Overall experience: a must go for everyone, the place is calm and you will enjoy every bit of it, if you're a north Indian foodie..
2nd Floor
DLF City Centre Mall
MG Road
Gurgaon
Phone: 0124 4068126, +91 9313471239
Price range: 1000
Fully licenced