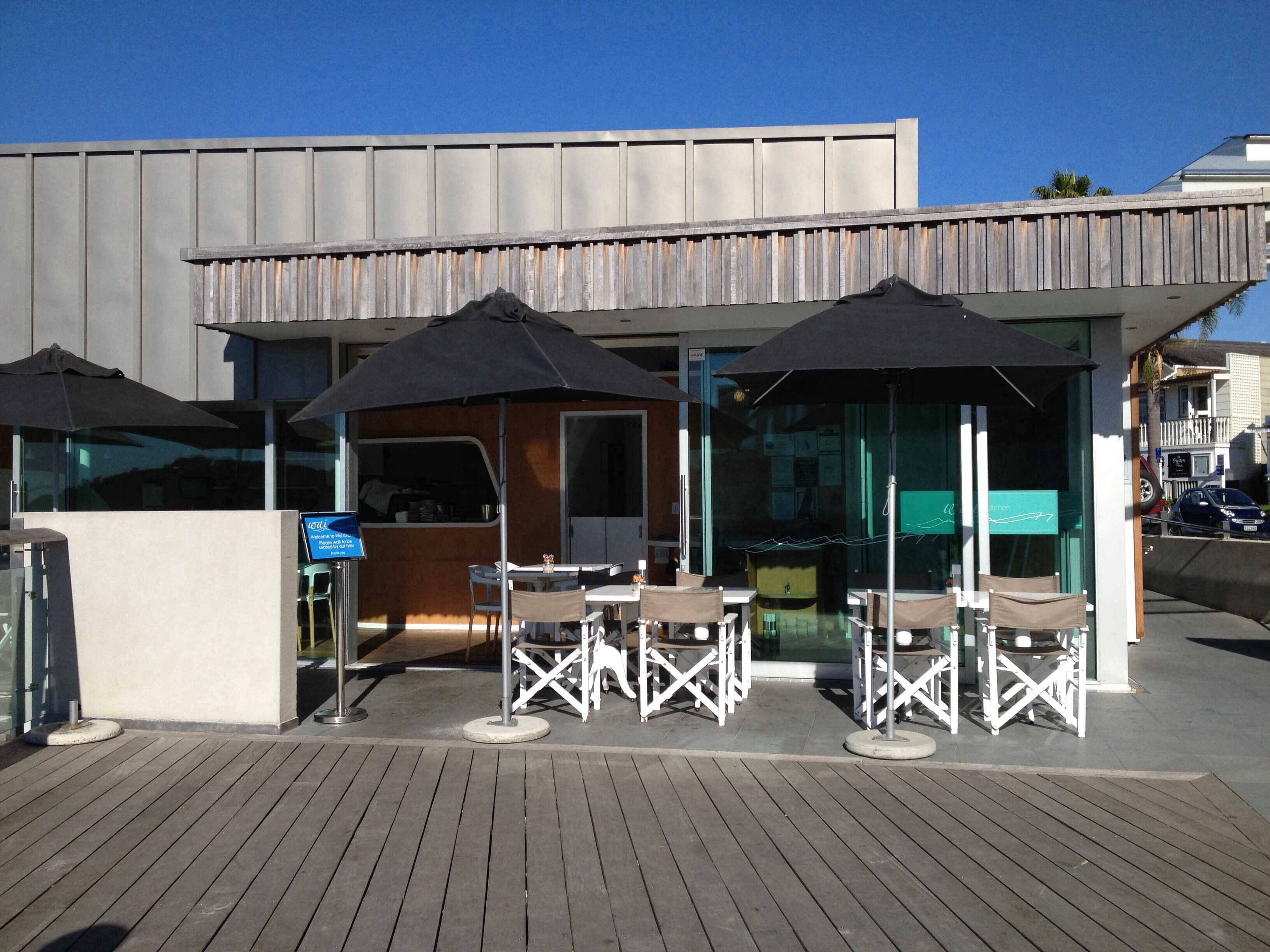 User Reviews:
Shirley Yu - RATED 4.0000
Really nice view to the Oneroa Beach. We ordered prawn omelettes and avocado on five grains. The food is presented lovely and just to our tastes. The service is excellent. Probably we arrive at 12ish and there's lots of people waiting, the food is served a bit slowly. Surely will come around again.
Mikayla Plaziuk - RATED 4.0000
Beautiful location if you get to sit out on the deck or near the view! Friendly fast service especially since they were so busy we had minimal waiting time. We both got the eggs benedict which was really nice, with the added touch of zoodles on top and the butter on the muffins were SO yum somehow they really stood out from the meal hahah. The portion size was decent and filling as well. All in all we left happy and full. The only reason I wouldn't give it a 5 is because I am allergic to nuts and personally would have enjoyed more options without them.
Kezia Lynch - RATED 4.5000
Great menu, friendly and attentive service and wonderful location and view! Particularly good coffee, my friends and I would say some of the best coffees we've ever had.
Tessa Hall - RATED 4.0000
Came here for lunch the other day with two friends. It's such a nice setting on the water with beautiful views. I ordered the cashew nut granola with rhubarb and almond milk. It was nice but nothing amazing. My partner got the market fish which was tuna and he loved it! It came with a fresh veitnamese salad and pickled fish sauce. My friend got the prawns on cous cous which looks delicious! I had food envy for sure! Overall food was nice, good coffee and lovely setting.
Yorkshire Pudding - RATED 3.0000
Location, location, location. This place is all about the view. Situated over oneroa beach we enjoyed breakfast with views out to sea. The service was lovely, we were served promptly on a busy day and our food landed within 15 minutes. The open kitchen gave us an opportunity to watch the team at work and also allowed us to see how often the microwaves were used. My venison was served piping hot - far too hot to eat. After waiting for it to cool a little I found it too rich and I can't understand why it was served with edible flowers - save those for sweet dishes. We weren't table checked or I would have sent it back but by the time my husband had finished we decided to leave. We would return to see if they have improved.
1/149 Ocean View Road
Waiheke Island
Auckland
Price range: 60
Fully licenced