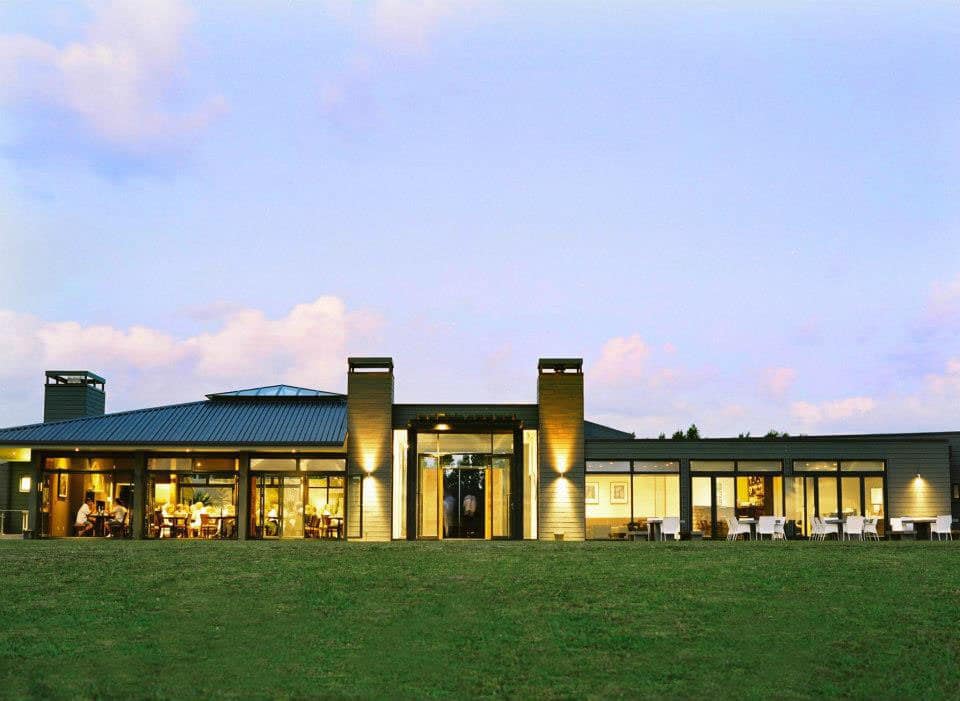 Cable Bay Dining Room
European, Kiwi
User Reviews:
Lena Duffin - RATED 3.0000
I went to Cable Bay dining room last week (25th March) to celebrate my birthday with my family. We had travelled over from Auckland City and we're really looking forward to it. The food was really delicious, I enjoyed my steak a lot. However the service let things down. We spend $380 between 3 of us, so for that kind of prices you expect top notch service. We had to ask to order more drinks, I ended up getting my own water at one point. We were halfway through the main course before we got the wines to go with it. The restaurant was pretty empty too, so they could have been more attentive.
Dining at the Cable Bay dining room was perfect. We went for Sunday lunch and were worried we'd not get a table as we only booked the day before but fortunately for us it was a relatively quiet day for them. We were offered seating options, so we chose a table next to the open fire and spectacular views. The weather cleared during our lunch making the water in the bay look even more turquoise in colour. I was excited about the menu options, and the matching wines. We started with the tasting board, the chunks of parmesan really getting our tastebuds going. My partner had the goats cheese croquettes... highly recommended, while I enjoyed the pâté with multiple flavours that worked well together. We both had the lamb which was cooked to perfection. The service was very attentive with lots of small touches showing their professionalism. This was another NZ experience that we're very grateful we had and enjoyed! We'll be back someday!
Definitely not cheap but soooo good. I didnt wanna leave this place! Love the scenery while drinking my white wine. I will go back here and also recommend it to my friends.
Andrew Woods - RATED 5.0000
We turned up around 3pm, and it was still very busy. But the quality of the service was excellent, you felt unique and valued. The floor manager // Maitre d' was clear, helpful, friendly and listened to you, asking what you wanted. Our waitress was excellent also, adding personal touches to the service. This is what makes it 10/10 for me.  Food was tasty, fresh, love it! And the view is great also. You saw the owner walking around seeing if the guests were happy... This all up was excellent. Other places take note!
Amazing location! Amazing food! Amazing wine! One of the most nicest vineyard lunch destinations I've been too. We enjoyed a wine tasting followed by lunch and more wine. Perfect balance wine, food and weather on Auckland anniversary day!
Cable Bay Vineyards
12 Nick Johnstone Drive
Oneroa
Waiheke Island
Auckland
Price range: 160
Fully licenced