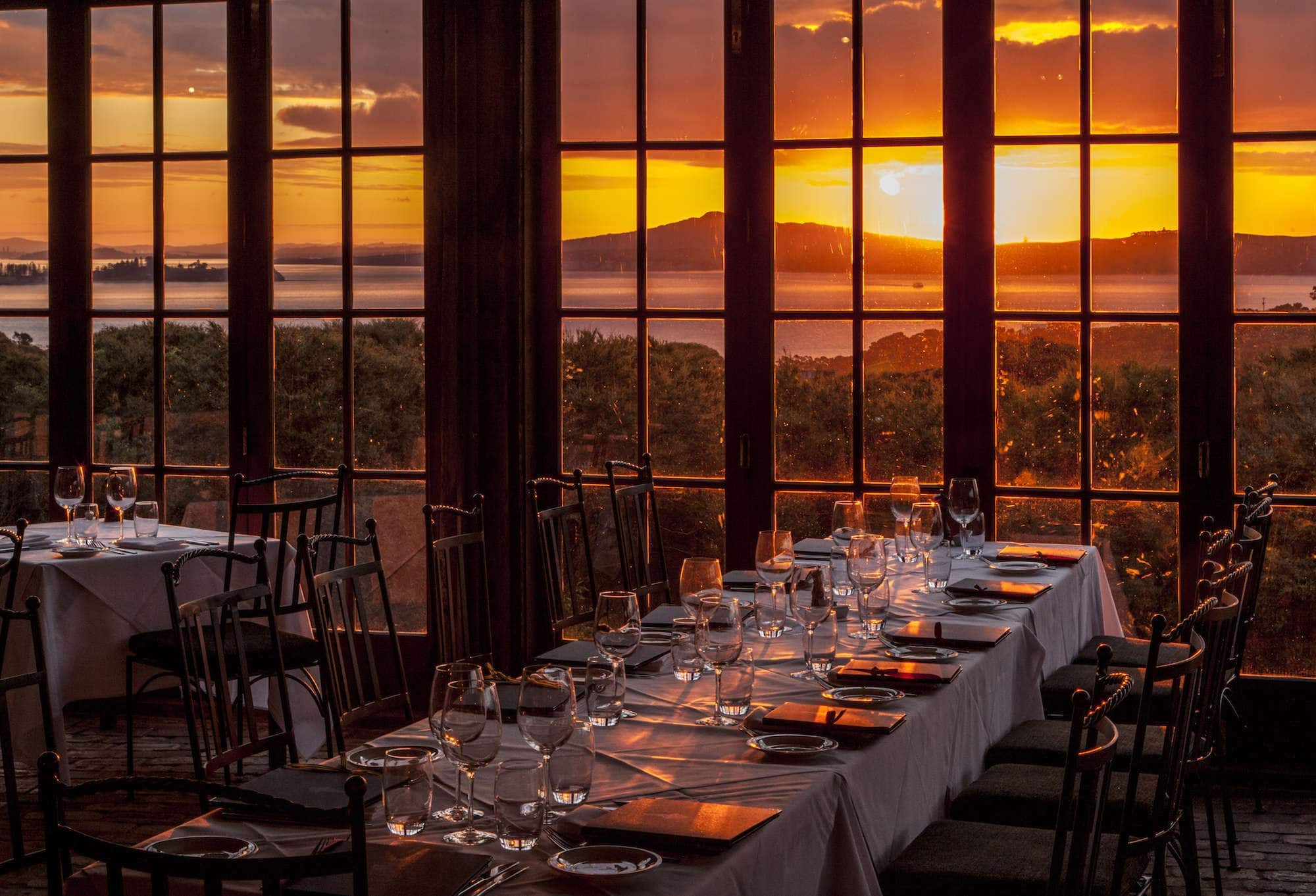 Mudbrick Vineyard & Restaurant
European
User Reviews:
For stunning views, location and some of the best dishes the island has to offer Mudbrick is the place to go. Try the Rose wine by Mudbrick solid 9/10! Food is on the high side in price but you won't care once the food touches your palette. We came for lunch today and didn't want to leave (as per norm)
Jeremy Koh - RATED 3.0000
Location, view and atmosphere was excellent. Service was fast and food was average. We went for the 7 course degustation menu and nothing really stood out or blew us away. For the prices we paid and marketed as fine dining there were a few things I pick up that: -Upon siiting down at the table I was missing a main fork, i looked across at a few other empty tables and some were also missing a knife or fork. Incomplete set up. -there were left over peanuts on the floor under my side of the table covered in many small red ants. -waiter and waitress need to be reminded how to hold dishes and not to place their thumbs onto the dish. I watched most of waiter/waitress and 90% placed thier thumb on the dishes.
Michelle Ma Belle - RATED 4.0000
We came around 3:00pm, by which point the main restaurant was already closed. Luckily we were offered seats at the archive. This is seriously one of the most romantic vineyard in New Zealand. The view here is just magnificent, totally worth the 30 minutes walk up the hill. Having just had lunch, we were just here for desserts. The lady serving us was the sweetest and friendliest waitress I have ever came across, and very helpful. The buffalo yoghurt with strawberries and rhubarb was presented as pretty as a picture. It was refreshing and not overly sweet. The pistachio biscotti it was served with was also very pleasant. The pot au cholat with salted caramel and praline ice cream was out of this world. We were here for the view so did not have particularly high expectations in the food, however this dish blew us away. The chocolate was dark rich and creamy, the salted caramel offered complexity and depth to the flavour, and the surprises just kept developing with every mouthful. We absolutely wolfed down this dish and are left wanting more. This is what fine dining is about - presentation and creativity. This dish is nothing like what I've ever had before, and has convinced us to come back in the future to try out their main courses. The downsides: all three of our hot drinks were served luke warm, and the flat white was bitter and definitely not up to scratch. Coffee is definitely not their specialty. Bath room also incredibly untidy. However, would still return & recommend this place 100% due to the view and ambience.
Yorkshire Pudding - RATED 5.0000
For my partners birthday on Sunday we decided to take friends to Mudbrick to celebrate. We were seated comfortably by the window with views over the vines and a complimentary bubbles was popped on the table. We were immediately impressed. What followed was a flawless dining experience. We were served attentively by a wonderful American waiter who seemed to be there at exactly the moment he was needed but didn't intrude. Our glasses were immediately refilled as the last drop of their delicious rose was swilled around our pristine polished glasses. The food was timed to perfection by what seemed to be the most well executed kitchen team we'd dined with. Every detail of the interiors had been crafted beautifully and though the space felt very new, modern and clean, it nodded wonderfully to the islands winemaking heritage with its loft style decor. The food was presented immaculately, flavours were bold but not overpowering. Each course was followed by an amuse-bouche so delicate and flavoursome that the only fault was we were left hankering for more. Finally we were presented with dessert. The most decadent we've had all year that didn't leave us feeling over indulged but actually incredibly satisfied. Our experience at Mudbrick was truly outstanding. We are so delighted with our experience that we are planning on revisiting with our family for our pre wedding dinner next year.
Shannon Duffy - RATED 5.0000
Amazing venue for my 21st birthday lunch. The staff are amazing (in particular Amanda who was super helpful with my booking!!). Food is always great, have never had a bad meal here. My favourite restaurant in Auckland. A must-do on Waiheke.
Mudbrick Vineyard
126 Church Bay Road
Waiheke Island
Auckland
12 Noon to 3 PM, 6 PM to 11 PM
Price range: 150
Fully licenced