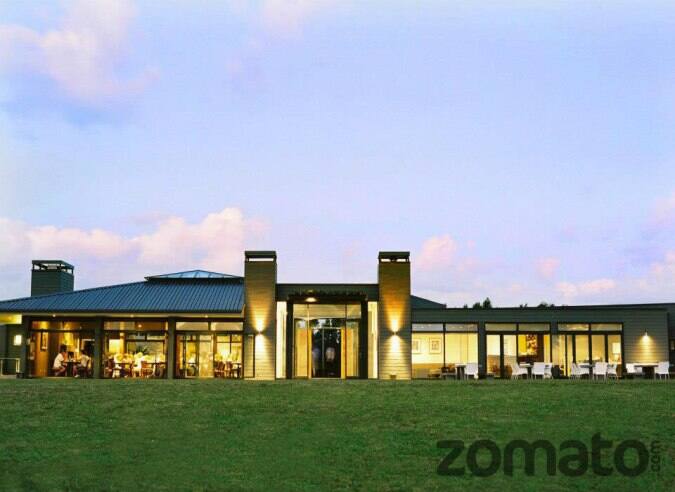 Cable Bay Verandah
Finger Food, European
User Reviews:
Mikayla Plaziuk - RATED 3.5000
After reading all the menus for the wineries on waiheke we decided this one sounded most to our liking! The braised beef sandwich was delicious and almost a little spicy, the kowhai bites weren't to my liking because they were cold and just not how I expected. The steak was $68 for the platter and in my opinion not worth it, while it was all really nice I've still had steak before with a similar portion for a more reasonable price. The service was really good and the waiter looked after my allergy really well, I really liked how at the beginning before we ordered he actually asked the table if we have any dietary requirements because sometimes people can feel shy or embarrassed to ask about that sort of thing. The food came out reasonably fast and the location was great! I guess our only downside was the cost of the food for what you got, we didn't leave 100% full or satisfied.
ChRis Leonard - RATED 1.0000
Terrible Staff & Service such a lovely place let down ... by Rude staff with awful attitude problems..... I don't appreciate being lectured by the young girl serving .... or hearing the young snotty lazy barman complaining about makeing multiples of one of the most expensive items on your menu .... dreadful !!!!!!
*** didn't actually get to eat/drink*** We walked from Oneroa to Cable Bay, which is a good 15-20 min walk uphill only to find that it was closing early due to an event. Nothing was mentioned on the website about it closing early, only a sign on the front door. Poor form.
Arrived for dinner at about 7.15pm. We were taken to our seats and given some water. The place was quite empty, probably about five tables having dinner. After sitting for approx 25 mins with nobody coming over to serve us we left. Just a bit of advice to management and waiting staff - always keep an eye on all tables, its not hard. Will we back, you have got to be kidding.
Lisa McDonnell - RATED 5.0000
My partner and I were so impressed with this place, we're getting married here! He doesn't even drink wine cause it gives him migraines, so there's much more this place offers.... stunning views of the water, plenty of seating with views, option to snack/picnic on the lawn on bean bags for a more laid back experience, excellent hours (everything else closes early on Waiheke, so you can rely on Cable Bay for a solid dinner before heading home on the Ferry), easy walk back to the Ferry so fantastic location, good prices, an array of real food and what I call "fancy food" so it suits me and my partner's preferences in food options. Last time we were there, we were starving after a 9km hike, so we ate to our heart's content: Ceviche, 2 folding pizzas, 2 whiskey's, and 2 wines for just under $130 I think for the two of us. We were going to order fries as well, but we were stuffed. Great place to come graze on a platter with some friends. Also, there's an option (hours pending I suppose) to go do wine tasting for only $10. Anyway, Love it, and highly recommend it. Can't wait to enjoy this place with my nearest/dearest at my wedding!!!
Cable Bay Vineyards
12 Nick Johnstone Drive
Oneroa
Waiheke Island
Auckland
11 AM to 7 PM (Mon, Tue, Wed, Thu, Sun), 11 AM to 8:30 PM (Fri-Sat)
Price range: 90
Fully licenced