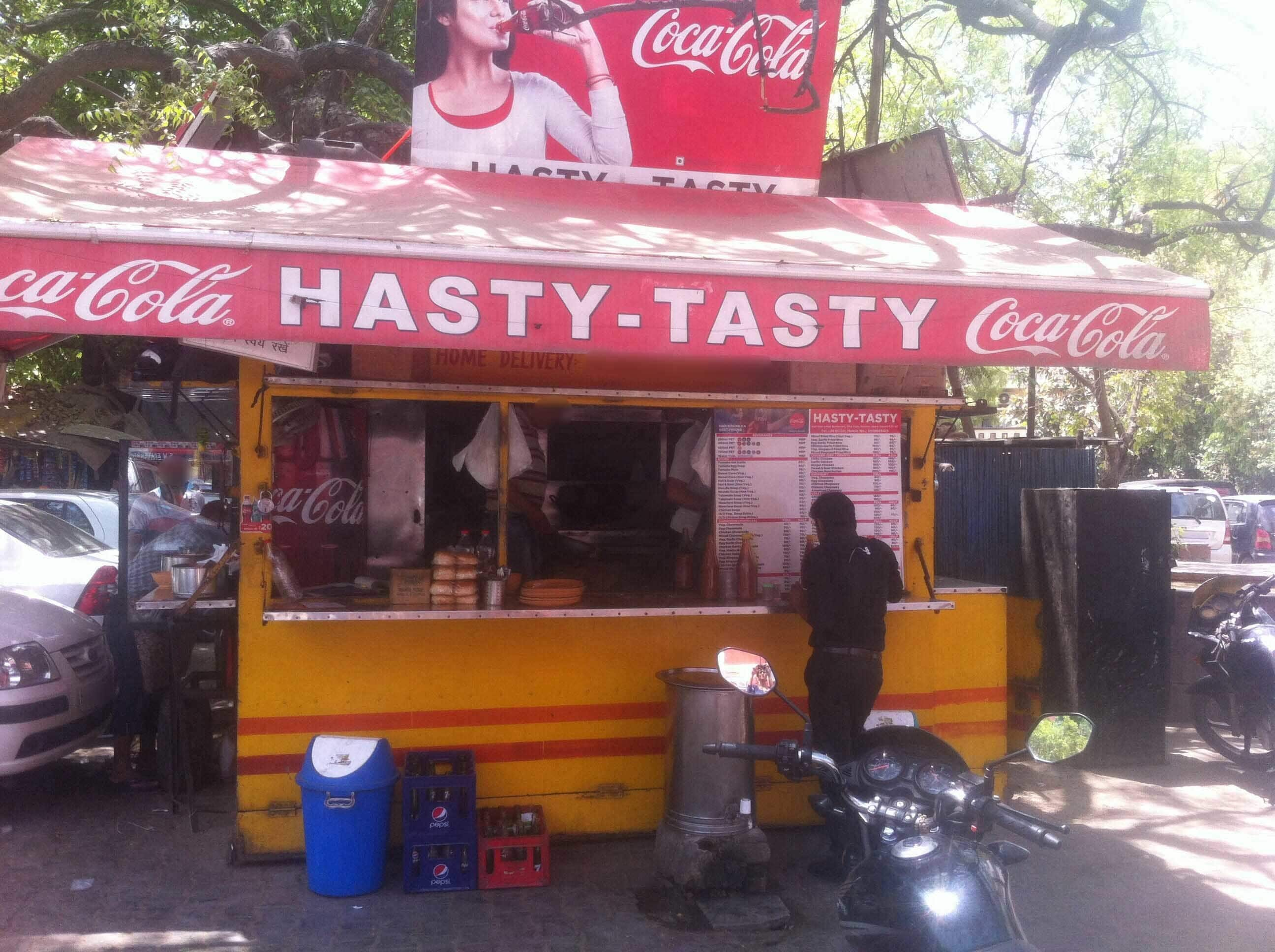 Hasty Tasty
Chinese, Fast Food
User Reviews:
Rahul Sharma - RATED 4.0000
The most popular hangout place/chinese stuff in Munirka DDA and the oldest chinese van! Since childhood been eating here, and from experience i tell that just stick to their running items, dont explore like burgers or stuff! Schwezan, hakka, singapore all are good and tasty, ask for your spice level to flame things up! The best thing is to get, me being veg, paneer kathi roll and chilli potato, make sure to tell them you want crispy, otherwise you might get a soggy gooey potato bunch cuts!....:) Also their red sauce is very different and as i say, CHATAK!
Mohit Srivastava - RATED 4.0000
I am a huge fan of their Honey Chilly Potato , so awesome. It's operated from an old van in Munirka but some of their products are quite good. Whenever I am in the neighborhood ,I do ask them to pack Honey Chilly Potato , while I've can try their chilly chicken dry or Manchurian with Gravy it's also nice.
Sänøvēr Khān - RATED 3.0000
Very old shop..! Bt the Chinese food is still great..bt dere's hygiene problem..:| no sitting arrangement.. But yes..it's pocket friendly..n it's gud for any skul going or teen as the prices of their foods are cheap!
Anjali Tokas - RATED 2.0000
Vry awsome veg momo nd grt frai rice nd chiken chomine spcy nd awesome to cool nd next time pls delvy to fast 45 to 50 mint going hasty tasty to good well done
Dhruv Gupta - RATED 3.0000
I used to eat here during my school time as it used to be very pocket friendly. Recently I was in Munirka & I got a chance to visit Hasty Tasty. The old hut still looked the same & the prices were still economical. I ordered chilli chicken & veg spring rolls out of which chilli chicken was very delicious but spring rolls were not that good. Their veg chowmein is also quite good. Located in the Munirka DDA Colony, its a good outlet to have a quick Chinese bite.
DDA Flats
Super Bazar
Munirka
New Delhi
Phone: 011 26187331, +91 9958669425