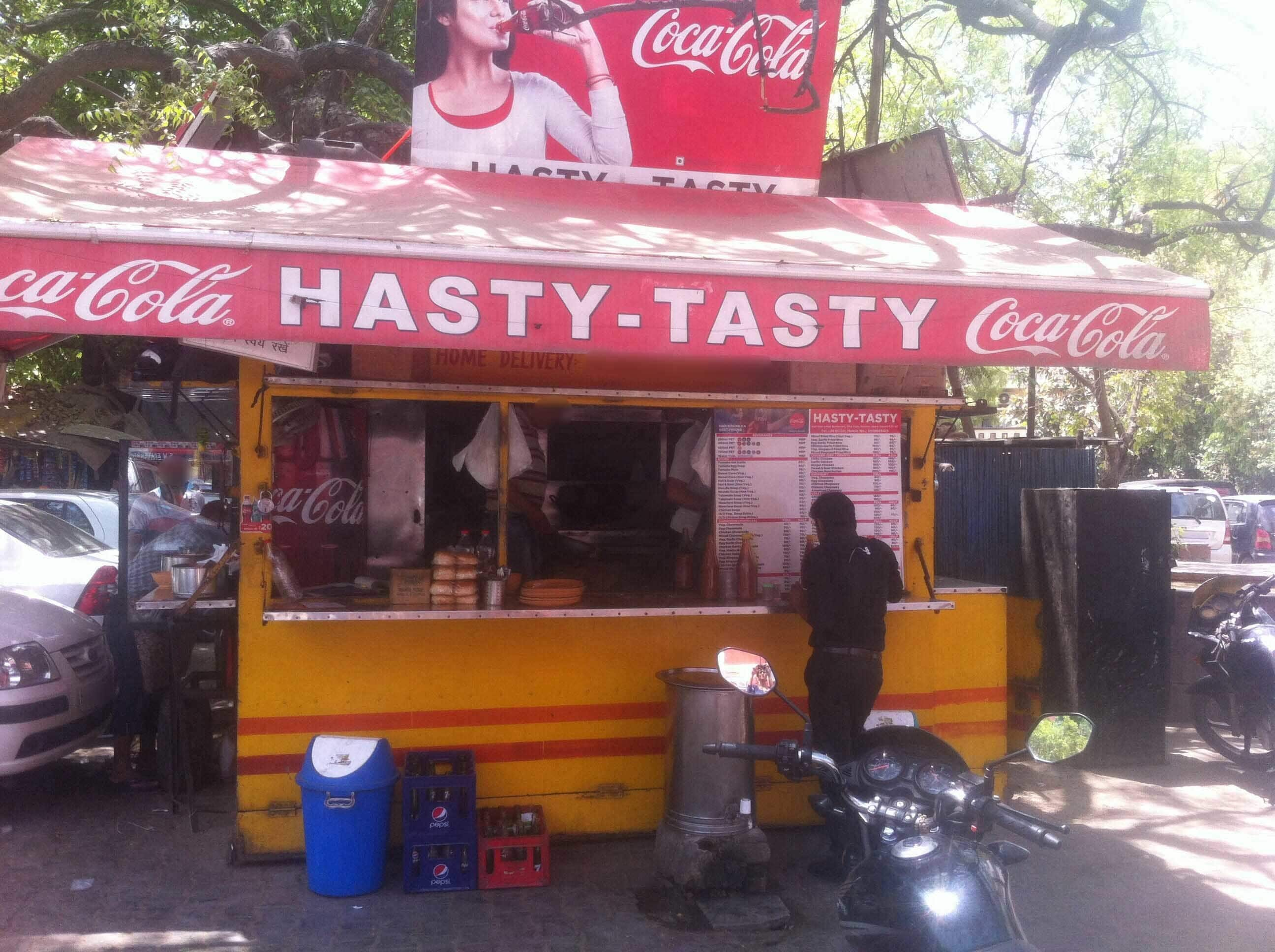 Hasty Tasty
Chinese, Fast Food
User Reviews:
Shweta Gopika Chopra - RATED 4.5000
Dis place has been a part of my childhood, college life and is still playing along...the best choice for people wanting to hang out, talk and munch on food dats easy on ur wallet..their momos hv the best filling and the coating it's that thick..which is a great thing...I love their chicken Kathi roll, paneer Kathi roll, chilly garlic noodles and their talumein soup....all their non veg dishes are also awesum...
Akash Gupta - RATED 3.5000
Been ordering from this chinese van in the Munirka market since I was a kid! They serve great egg chilly garlic noodles and garlic chicken. Pocket friendly prices and quick service, this outlet is always busy with a lot of customers!
Ibu Sanjeeb Garg - RATED 4.5000
Dining is a subjective experience and for its tasty food and its cost effectiveness Hasty Tasty is unparalled. They make the best momos around !
Delicious Delhi - RATED 3.0000
It is a small place in Munirka with a home delivery option. They have variety of Chinese food. We haven't been to this place yet but we order a few times from this place as it reasonable and pocket friendly. The taste and quality of the food is average. We have tried their Manchurian, Noodles, Momos and Honey chilly potato. Except Honey Chilly Patato, rest is fine. Plus their delivery is nice and fast.
Namratha Rao - RATED 4.5000
The best honey chilli potatoes in town! Portion sizes are great, and the quality of food is good (read: the oily and yummy kind). I've never had a problem with delivery and service.
DDA Flats
Super Bazar
Munirka
New Delhi
Phone: 011 26187331, +91 9958669425