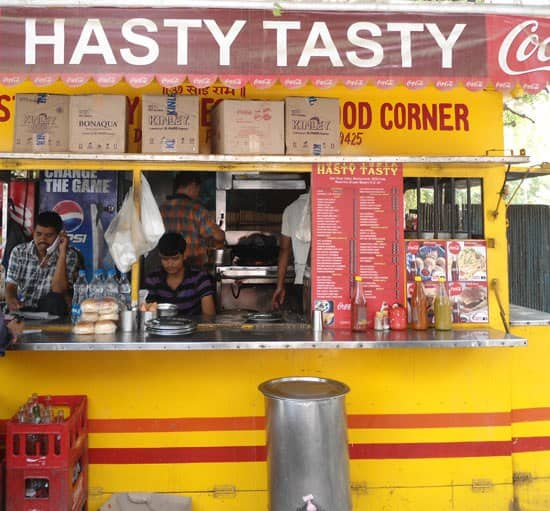 Hasty Tasty
Chinese, Fast Food
User Reviews:
Puneet Chautani - RATED 1.0000
Hygienic is a major issue here. Not up to quality. Once ordered veg roll and what they delivered was something else. A Maida roll soaked in oil and full of cabbages only, those were also half burnt. Not up to Munirka standards. Also, owner is full of attitude seems as the pride owner of a big food chain.
Jay Vardhan Sharan - RATED 3.0000
Used to be pretty good, but since it got a lot popular over few years, you now need to compromise on taste. For the sake of eating chinese fastfood you can try it, you wont be disappointed neither you'll be excited. Fried Momos, Garlic Noodles and Manchurian are their best items.
Nirban Bhattacharjee - RATED 2.5000
Your stomach will definitely be begging for mercy after a few mouthful! Yes, it's light on pocket and the quantity is quiet good, but these are not enough! Major hygiene issues!!
Winston Raja - RATED 4.0000
Being a big fan of street foods... this outlet is a go to one for me around munirka..... this guy serves some tastier foods at affordable prices.... my familiar order with my friends being around is chicken Singapore noodles .... chicken fried rice.... in appetizers chicken spring rolls n fried chicken momos.... ambience:3/5 service:4/5 quality:3/5 quantity:5/5
Nikhil Dawar - RATED 4.0000
Have grown up eating here. What started from a bus and now they have been here for long. The evenings here are packed. The food matches the price. No sitting arrangements though. Paneer Kathi and Singapuri chowmein are a must try.
Van Near Udipi Restaurant
DDA Flats
Super Bazar
Munirka
New Delhi
Phone: 011 26187331, +91 9958669425