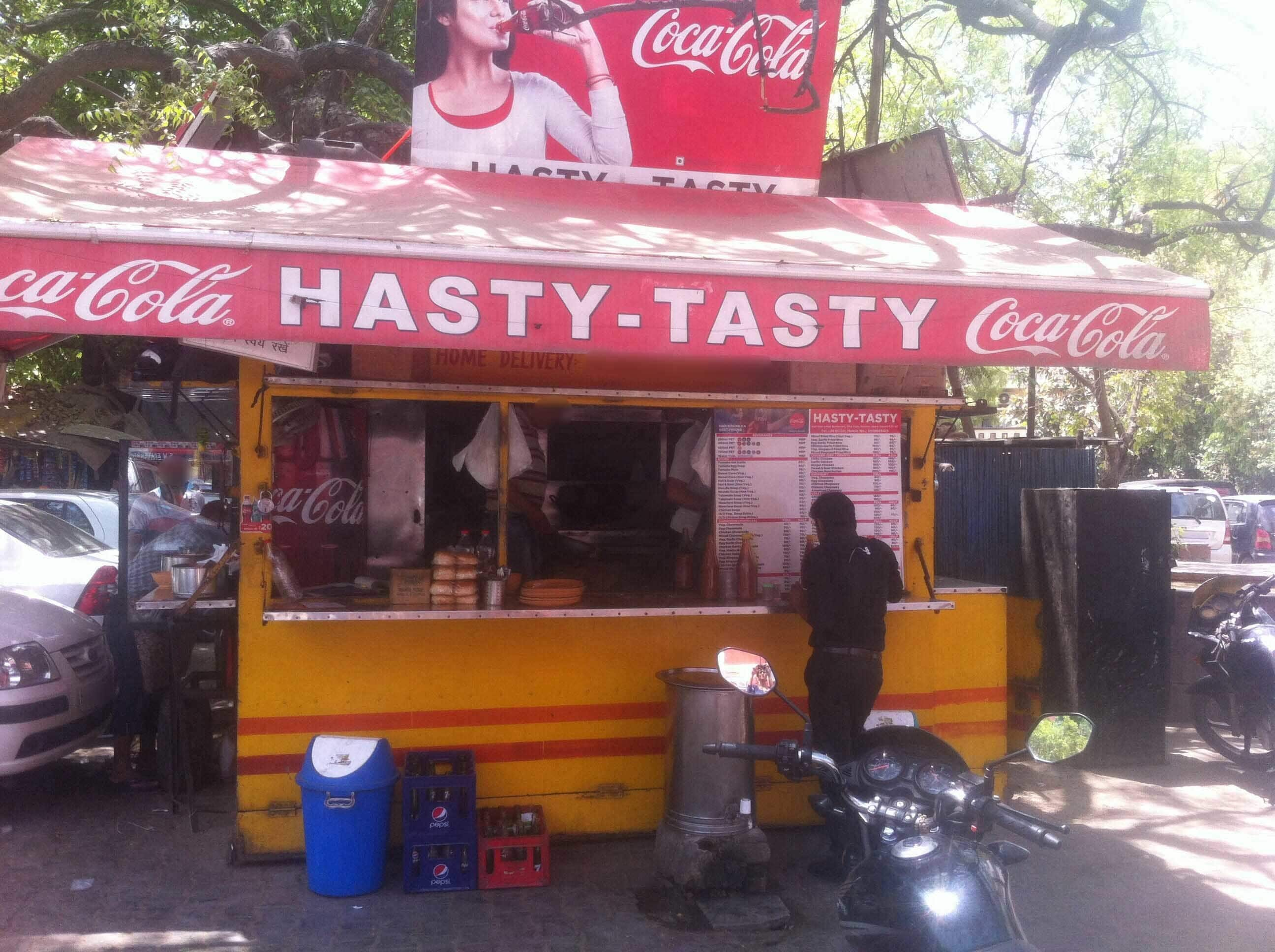 Hasty Tasty
Chinese, Fast Food
User Reviews:
KALKI CLAIMER - RATED 3.0000
Was looking for good, lip smacking chinese food joint and found this online. Ordered chicken chowmein and honey chilli potato. Chowmein was superb and upto the mark would have even paid 10-15 bucks more for such a wonderful plate but honey chilli potato ruined my experience. The potato were soggy. Delivery service is good.
Ton Brothers - RATED 3.0000
An average van serving pocket friendly Chinese food varieties in the much affordable prices. Spiced flavours, rich in oil, is very much into their preparation of foods. But you will find this busy always and customers surround this van quite often.
Priyanshu Malik - RATED 5.0000
Nice little chinese food van in south delhi's munirka area.It has variety of chinese food from momos to manchurian.It offers home delievery service also.
Rahul Sharma - RATED 4.0000
The most popular hangout place/chinese stuff in Munirka DDA and the oldest chinese van! Since childhood been eating here, and from experience i tell that just stick to their running items, dont explore like burgers or stuff! Schwezan, hakka, singapore all are good and tasty, ask for your spice level to flame things up! The best thing is to get, me being veg, paneer kathi roll and chilli potato, make sure to tell them you want crispy, otherwise you might get a soggy gooey potato bunch cuts!....:) Also their red sauce is very different and as i say, CHATAK!
The Social Reviewer - RATED 4.0000
I am a huge fan of their Honey Chilly Potato , so awesome. It's operated from an old van in Munirka but some of their products are quite good. Whenever I am in the neighborhood ,I do ask them to pack Honey Chilly Potato , while I've can try their chilly chicken dry or Manchurian with Gravy it's also nice.
DDA Flats
Super Bazar
Munirka
New Delhi
Phone: 011 26187331, +91 9958669425