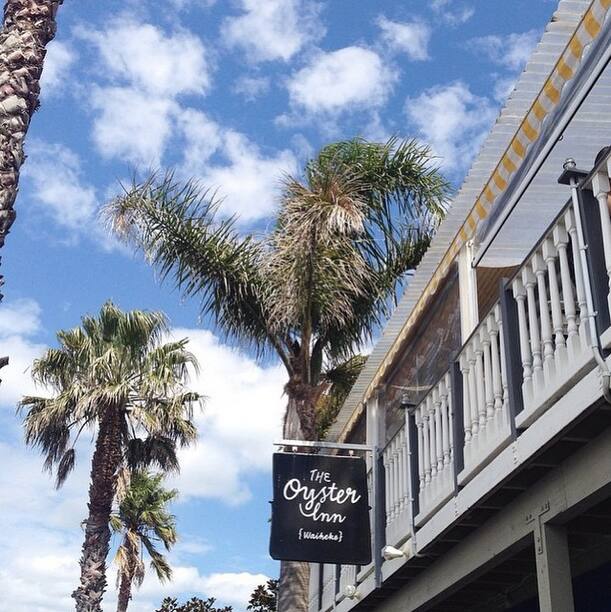 User Reviews:
Was very excited to go to Oyster Inn after hearing wonderful things about it. We started with the crispy fried prawns and then had the raw kingfish dish. The kingfish was beautiful, lovely and fresh with wonderful flavours. We then had the lamb ribs which were also beautiful but a bit heavy for summer (would be amazing in winter). After that we had the market fish which wasn't anything special. Overall for the price I was disappointed with the experience. It would be a great place for nibbles & drinks (the homemade lemonade was lovely) on the deck though.
Sat on the terrace and was mesmerised by the blue sea. Selection of oysters, prawns and lamb ribs were all perfect. There are some great restaurants on the island and this compares very well especially on the terrace.
Nice location but left a bit underwhelmed after dinner at the Oyster Inn. Service was mixed - had to ask for plates and then cutlery for main course. Disappointed with the fish & chips - a nice enough piece of fish spoilt by stodgy over thick batter.
After the terrible downpour overnight, our decision heading to Waiheke Island for a short trip paid off with beautiful sunshine all morning & afternoon. The Oyster Inn was on the second storey overlooking the sea.  We started with both kilpatrick & battered oysters locally from Te Matuku; for the mains, we had smoked fish pie with potato top & market fish with triple cooked chips. All were nicely cooked. The comment I had, after being asked, was "I wish I had ordered more." (Food - 4.5/5; Service - 4/5; Ambience - 3.5/5)
Lucy Fitzgerald - RATED 4.0000
We enjoyed a lovely lunch here today, I had the fish and double cooked chips and they were very obliging when I requested to change the fish from gurnard to John Dory and have it pan fried instead of in batter. My partner had the chowder which he said was really nice. The side salad was ok just lacked in dressing. The staff were super friendly I would definitely go back next time I visit Waikehe.
124 Ocean View Road
Oneroa
Waiheke Island
Auckland
12 Noon to 11 PM (Mon-Fri), 11 AM to 11 PM (Sat), 12:11 AM to 11 PM (Sun)
Phone: 09 3722222, 09 9720831
Price range: 110
Fully licenced