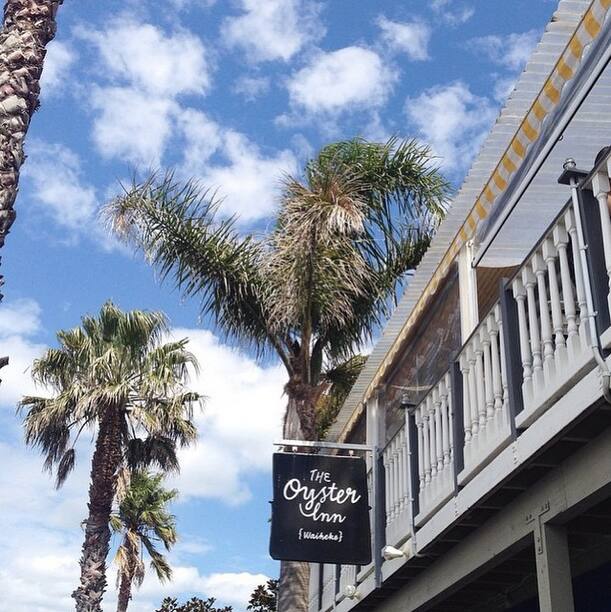 User Reviews:
Nice location but left a bit underwhelmed after dinner at the Oyster Inn. Service was mixed - had to ask for plates and then cutlery for main course. Disappointed with the fish & chips - a nice enough piece of fish spoilt by stodgy over thick batter.
After the terrible downpour overnight, our decision heading to Waiheke Island for a short trip paid off with beautiful sunshine all morning & afternoon. The Oyster Inn was on the second storey overlooking the sea.  We started with both kilpatrick & battered oysters locally from Te Matuku; for the mains, we had smoked fish pie with potato top & market fish with triple cooked chips. All were nicely cooked. The comment I had, after being asked, was "I wish I had ordered more." (Food - 4.5/5; Service - 4/5; Ambience - 3.5/5)
Lucy Fitzgerald - RATED 4.0000
We enjoyed a lovely lunch here today, I had the fish and double cooked chips and they were very obliging when I requested to change the fish from gurnard to John Dory and have it pan fried instead of in batter. My partner had the chowder which he said was really nice. The side salad was ok just lacked in dressing. The staff were super friendly I would definitely go back next time I visit Waikehe.
This was also recommend by our tour guide for the food, drinks and atmosphere. I am glad we came. Had a great view of the ocean from the balcony and they had live music. We decided to split a dozen raw oysters, 4 Kilpatrick and an entree of fish & chips. The oysters were great. We had mixed feelings on the fish & chips, the fish itself and flavor was good but the batter didn't stick and was falling apart. We also didn't like the chips, as they were bland. Awesome view, atmosphere and service. The meal overall was good with the highlights being the seafood.
We stayed at the Inn and dined for breakfast and lunch.  From beginning to end the staff made us feel welcome, the food was well prepared and the ingredients were top notch.  The highlight of my lunch was the freshly shucked natural local oysters, as good a pacific oyster as you'll eat and my better half loved her squid with namjim sauce and the homemade lemonade.  The location is scenic overlooking the beach at Oneroa, it is well worth a visit to treat yourself sometime soon
124 Ocean View Road
Oneroa
Waiheke Island
Auckland
12 Noon to 11 PM (Mon-Fri), 11 AM to 11 PM (Sat), 12:11 AM to 11 PM (Sun)
Phone: 09 3722222, 09 9720831
Price range: 110
Fully licenced