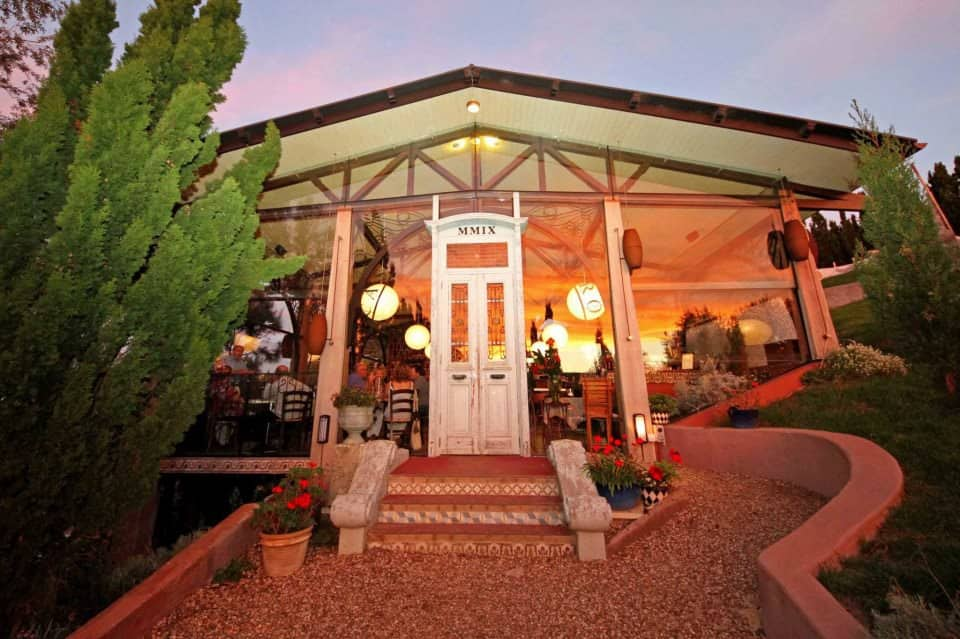 Casita Miro
Spanish, Mediterranean
User Reviews:
Very very memorable venue for me. It's a Spanish deco vineyard. The menus to match. So are the wines. Their set menu is excellent. It's reasonably priced. For special occasions give them a call they will cater exclusively for the night. Very romantic setting. It's a charm on its own. Everything compliments it.
Wow what more can I say! This is a true gem of Waiheke. Tucked away within their vineyard, this place looks like it has been transplanted straight out of Spain or Italy. It is beyond stylish with a massive conservatory style restaurant serving delicious tapas meals, including octopus, goat's cheese, pork belly, and my absolute favourite the meringue with summer berries! Even an amateur diner like myself can appreciate the uniqueness of this experience!
Went in for a Saturday lunch and was greeted by a very friendly and helpful staff. We got a table easily as it just after noon. Shortly after we were seated, an Argentinian waiter came to our table to talk us through the menu and gave us very helpful recommendations. He was very patient with our questions and his recommendations are great! We order 4 different tapas and all of them taste great (the patatas wasn't in the photo)! The few things that i didn't really like though are the fact that they might have used frozen prawns so that kinda ruin the whole texture (too 'refined' and 'smooth') and the sweetness of the prawn wasn't very prominent. Frozen prawns have that smooth skin which kinda taste too artificial, if you know what I mean. Also the texture of the hummus dip that came with the bread that we ordered was too smooth for my liking. I personally like it a tad chunkier so there's extra texture to it. But that's totally my personal preference. I find that they are trying to refine the food but somehow I feel that Spanish tapas should feel very rustic and anything-goes. Overall I would give the staff a 10, ambience a 10, and food 8. Would definitely go back again to try other dishes!
A perfect evening - couldn't fault it. The service was excellent and the food matched. Being a touch lazy we decided to order the Fiesta Menu for two. Each dish was presented perfectly and the time between servings was spot on. My favorite was the Ox Cheek. The meal was beautifully complemented by the selection of Miro wines on offer. If you want to celebrate a special night out on Waiheke then I suggest you book a dinner here.
Amazing service, Amazing food, Amazing venue! I can see why ppl get married here. A Spanish tapas style restaurant with beautiful decor and mosaic art to make this place unique. We ordered so many dishes and they were all delicious but mostly I remembered a prawn dish being super yummy! Definitely worth going to Waiheke just for this.
Casita Miro Vineyard
3 Brown Road
Onetangi
Waiheke Island
Auckland
11:30 AM to 4 PM (Mon-Wed), 11:30 AM to 4 PM, 6 PM to 10 PM (Thu-Sun)
Price range: 95
Fully licenced