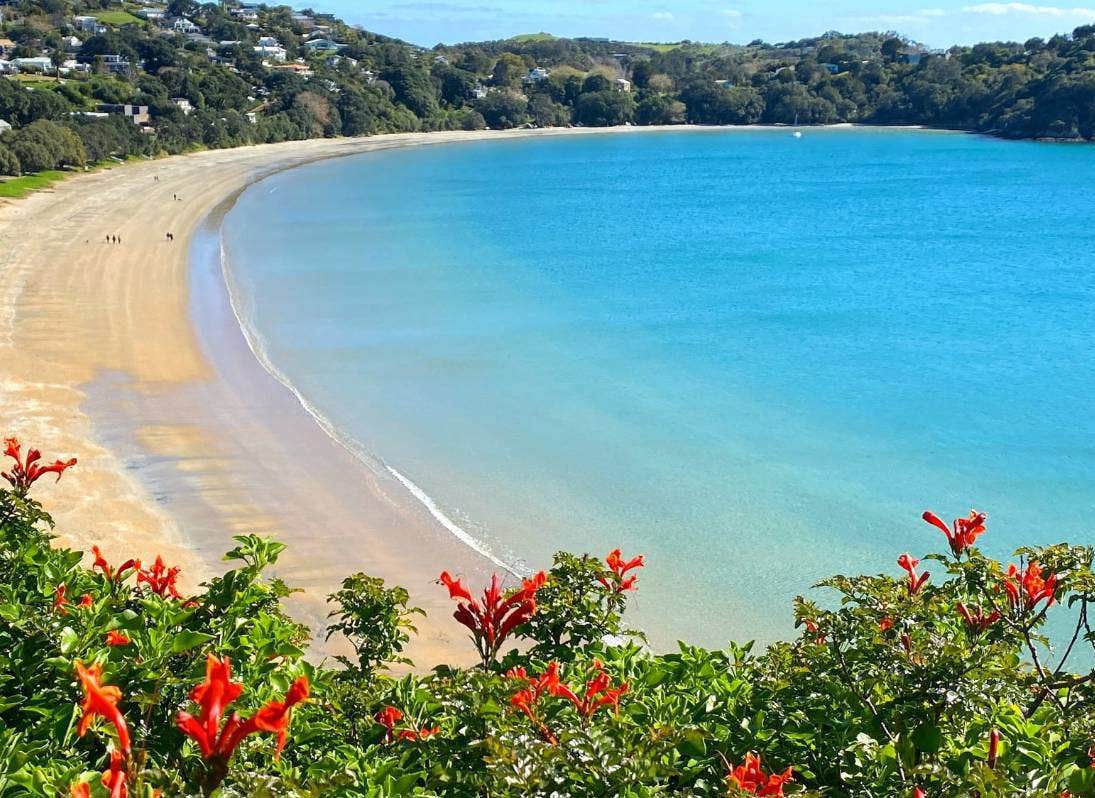 Featured Collection
Auckland's Hidden Beaches
Auckland is blessed with beautiful coastlines and numerous picturesque beaches but some of the most captivating shorelines are hidden away from the bustling crowds. Here are some of the lesser-known beaches in Auckland to discover.
Oneroa Beach
Located on Waiheke Island this white sand beach is fringed with Pohutukawa trees, creating a quintessential Kiwi beach scene. After a day at the beach, take a stroll through the village and visit the local art galleries, cafes, and boutiques.
Cheltenham Beach
Situated in the historic suburb of Devonport, Cheltenham Beach offers a peaceful escape with stunning views of Rangitoto Island. This charming, golden sand beach is perfect for families, with its calm waters and ample shade provided by the Pohutukawa trees. After a relaxing day at the beach, take a short walk to the nearby North Head Historic Reserve for a dose of history and panoramic views of Auckland's skyline.
Te Henga Bethells Beach
This is another hidden gem within the Waitakere Ranges. Experienced surfers love the powerful waves, while families can relax at nearby Lake Wainamu for a swim and picnic. Take a stroll on the Te Henga Walkway and enjoy the breathtaking coastal views and the chance to spot some of New Zealand's unique birdlife.
Ladies Bay
Tucked away in Auckland's eastern suburbs, is a hidden gem that offers the perfect spot for sunbathing, swimming, and relaxing. The steep path down to the beach provides a sense of adventure, and the surrounding cliffs provide privacy and protection from the wind. It's also worth noting that Ladies Bay is a nudist beach, so don't be surprised if you see a few free-spirited sunbathers!
Karekare Beach
A hidden gem nestled within the Waitakere Ranges. This remote black sand beach is surrounded by a stunning, wild landscape and was even featured in the movie "The Piano." While you're here take a short walk to the nearby Karekare Falls and cool off with a refreshing swim in the serene pool.