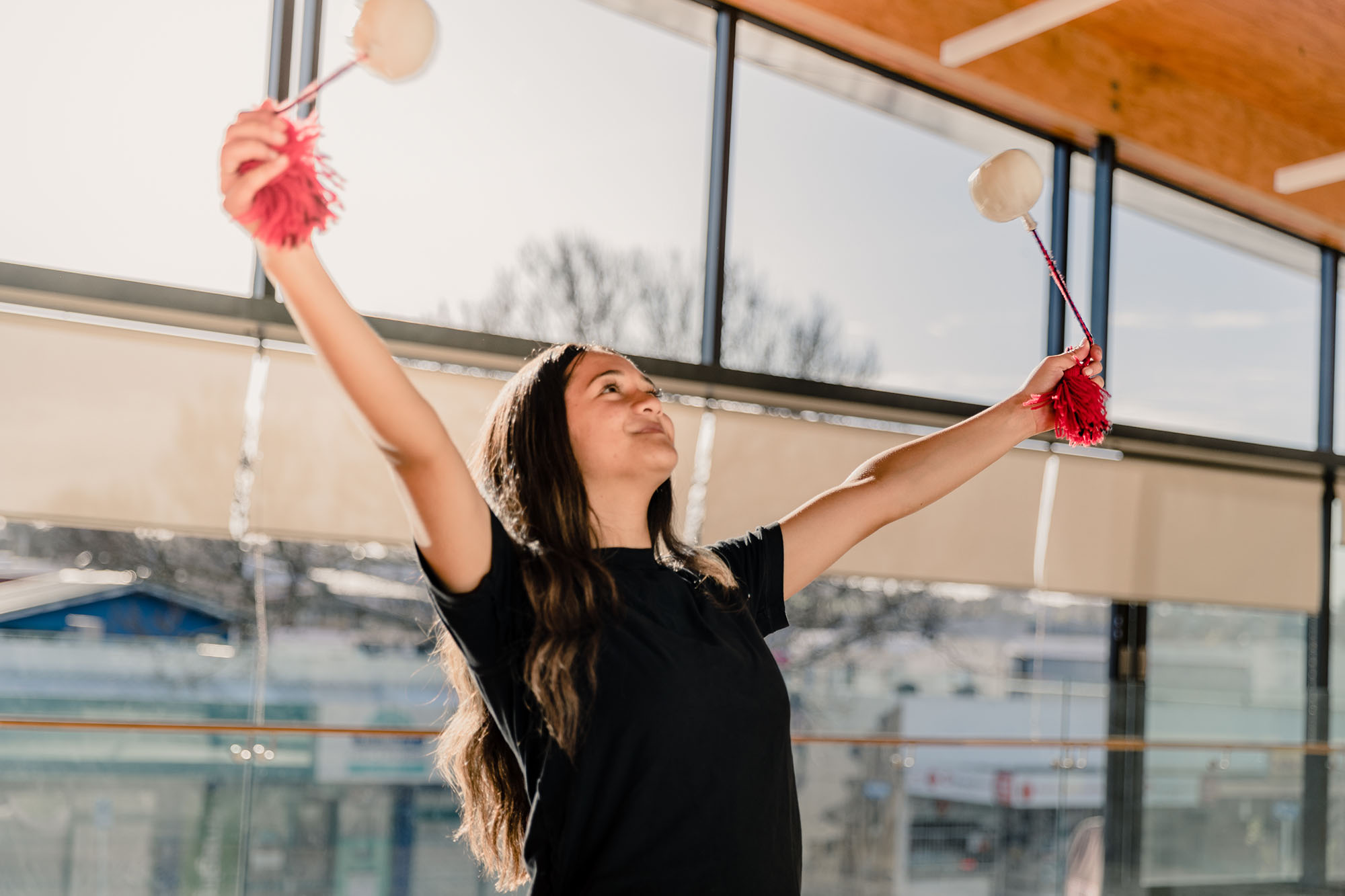 Tāmaki Makaurau - A place desired by many
Tāmaki Herenga Waka - The place where many canoes gather
These are the Māori names given to Auckland. They speak of our diverse landscapes, beautiful harbours and fertile soils. They speak of the coming together of different iwi (tribes) to meet and trade. Today, people from all over the world visit Tāmaki Makaurau Auckland for the same reasons – to experience our natural beauty and unique Māori culture.
In the spirit of manaakitanga – hospitality, generosity, and openness of spirit – we welcome our visitors as guests. Discover this spirit as you connect with the people, land and stories that have shaped our region.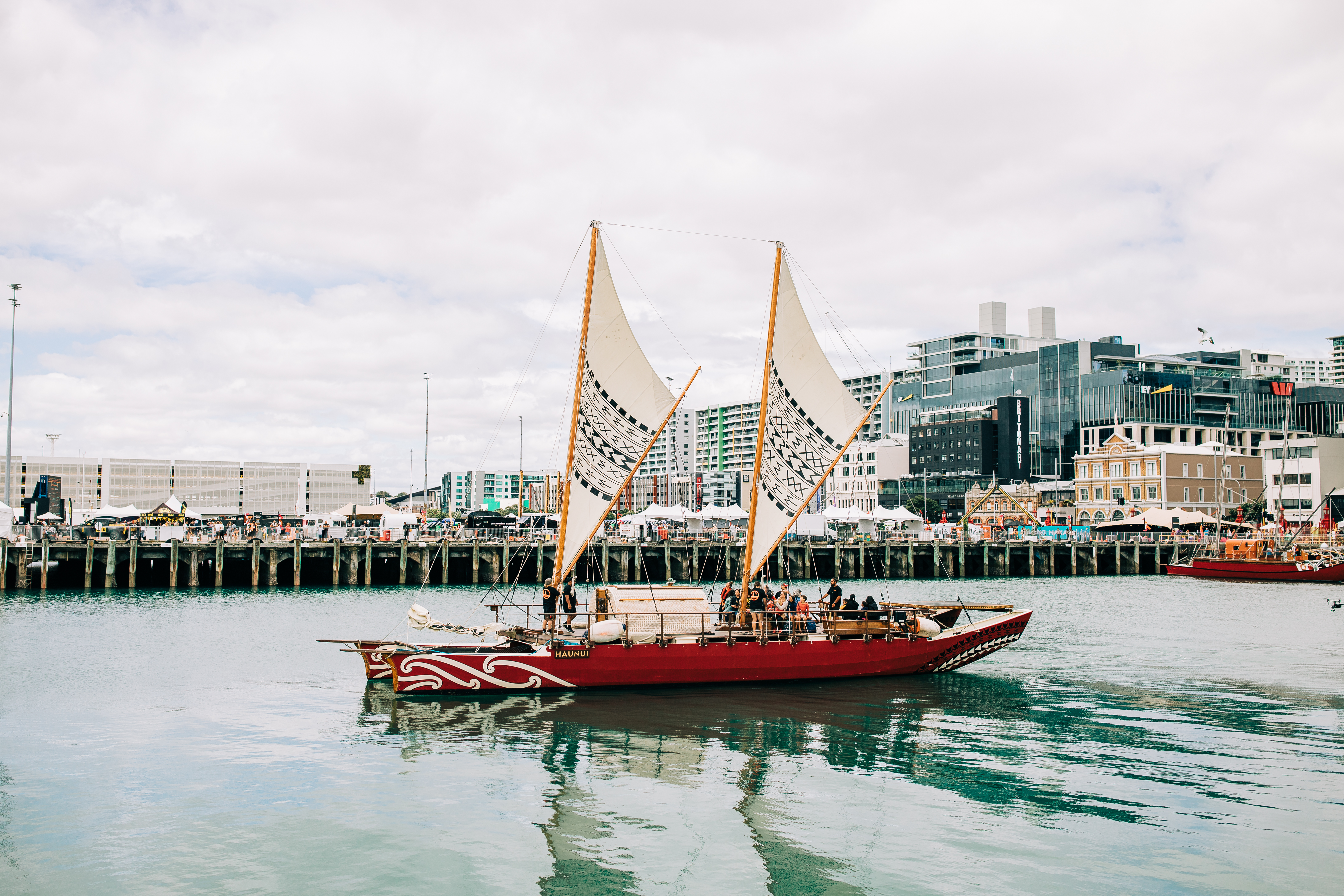 Early occupation
The arrival of ocean-going waka (canoes) from the Pacific brought people who settled along the shores of the Manukau and Waitematā Harbours of Tāmaki Makaurau Auckland roughly 1000 years ago. These voyagers had discovered the last temperate landmass on Earth to be settled.
Volcanic cones presented the ideal locations for the development of defendable pā (fortified village settlements). Combined with a highly strategic maritime location with proximity of 3 harbours made Tāmaki Makaurau an unparalleled centre of Māori social organisation and the most active network of complex inter-tribal relationships and connections, transit and trade in Māori society.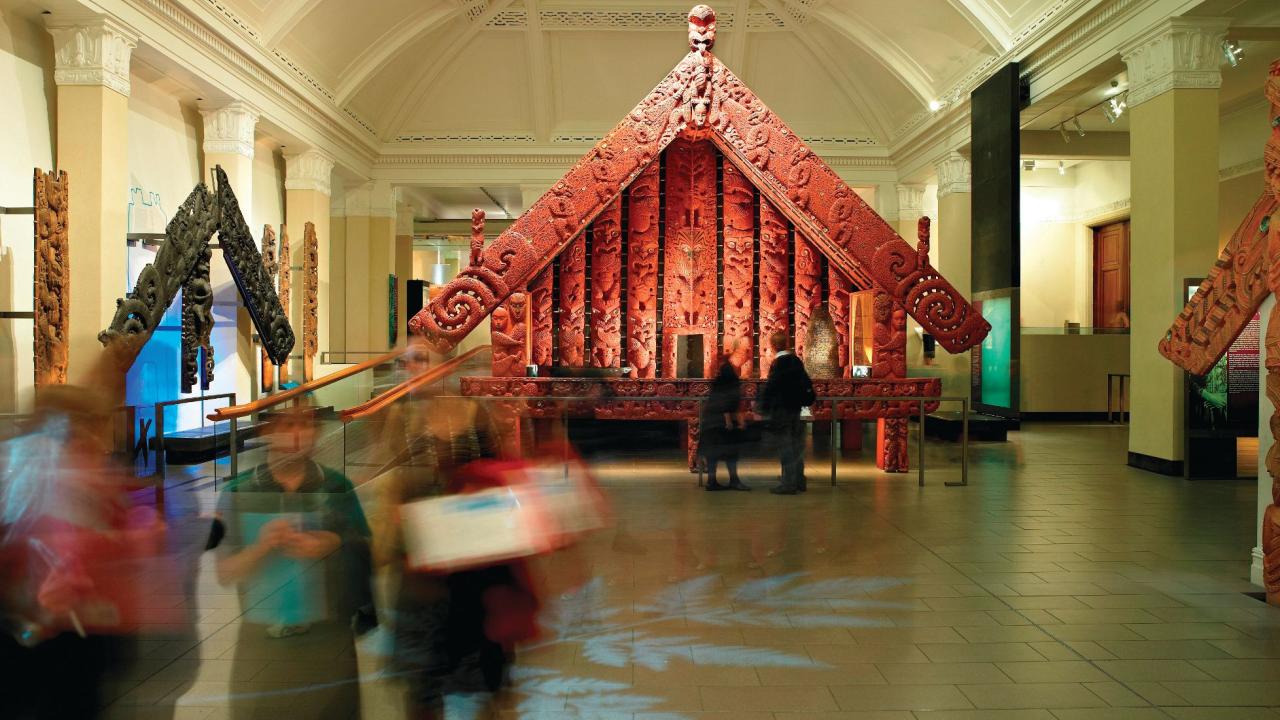 Nature and culture
Tāmaki Makaurau is home to a number of unique natural environments that are significant, here and internationally. The way Māori regard land and water is more than just physical landscape. There is a spiritual and cultural relationship, connected through whakapapa (genealogy).
Maunga (mountains), awa (rivers), rākau (trees), the sea and other natural features are often considered the embodiment of ancestors and in some cases are ancestral beings in their own right. Marae (Māori meeting house) also hold significant spiritual and cultural importance to Māori.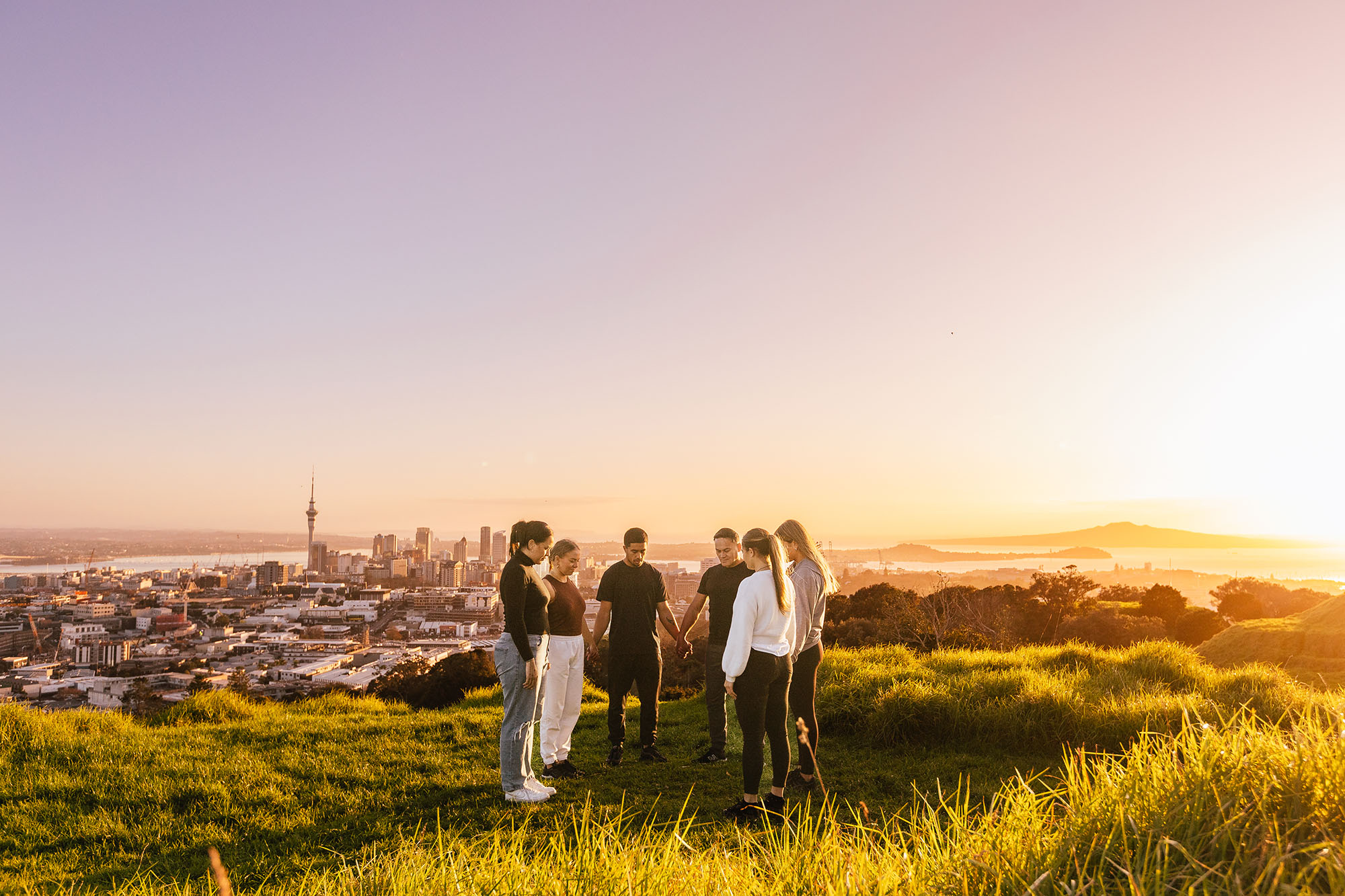 Tūpuna Maunga
The Tūpuna Maunga (ancestral mountains) / volcanic cones of Tāmaki Makaurau hold a paramount place in the historical, spiritual, ancestral, and cultural identity of the iwi (tribes) and hapū (subtribes) of Tāmaki Makaurau.
The maunga (volcanic cones) are at the heart of Auckland's identity and represent a celebration of our Māori identity as the city's point of difference in the world.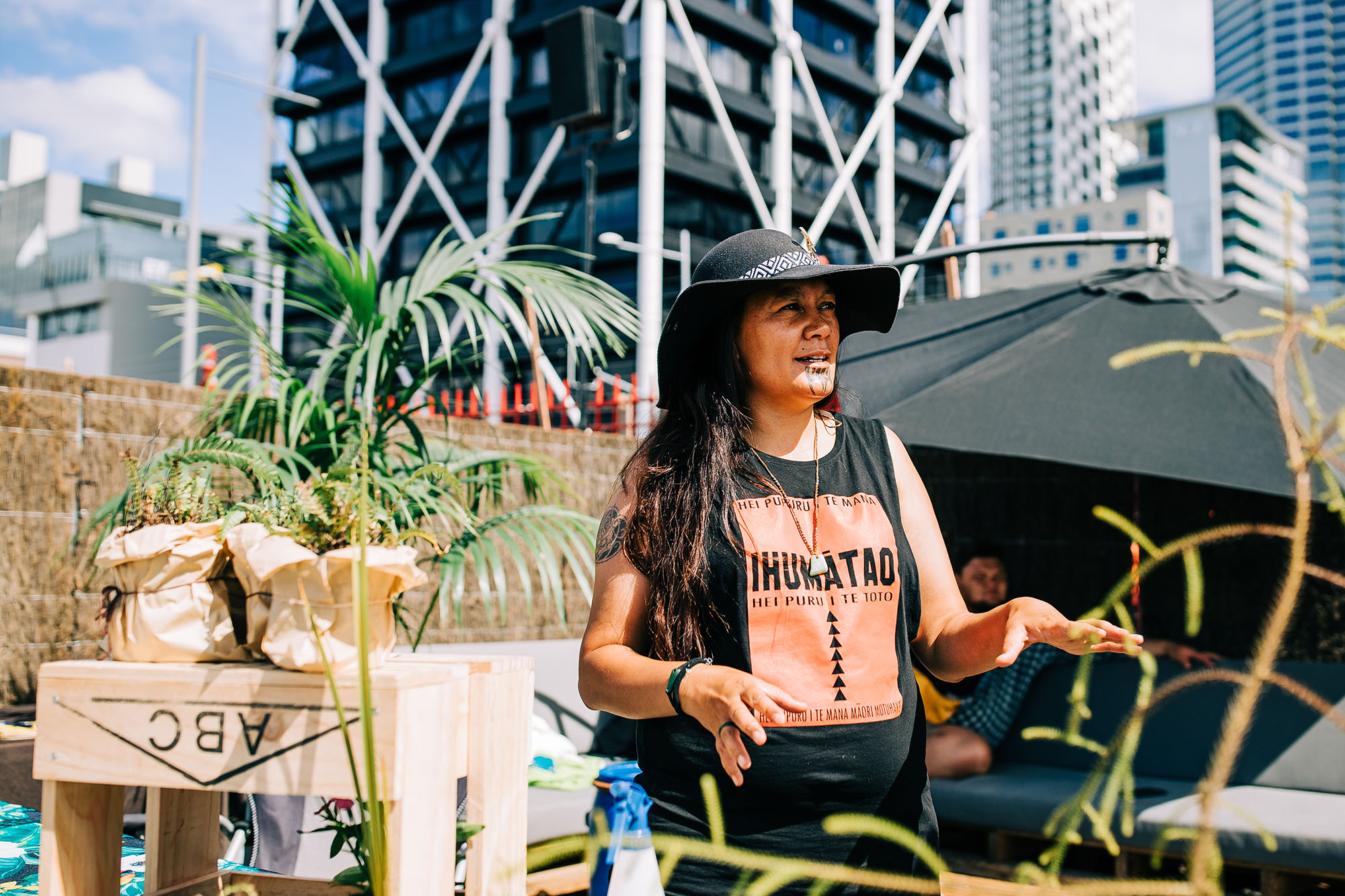 Tribal connections
Tāmaki Makaurau has the largest Māori population in Aotearoa (New Zealand). Their presence underpins the rich cultural landscape that makes our region unique. 
There are 19 local iwi (tribes) hapū (subtribes) who have genealogical ties to different regions across Tāmaki Makaurau.
Tāmaki Makaurau is also home to a large Māori urban population whose tribal connections are outside of Tāmaki Makaurau boundaries.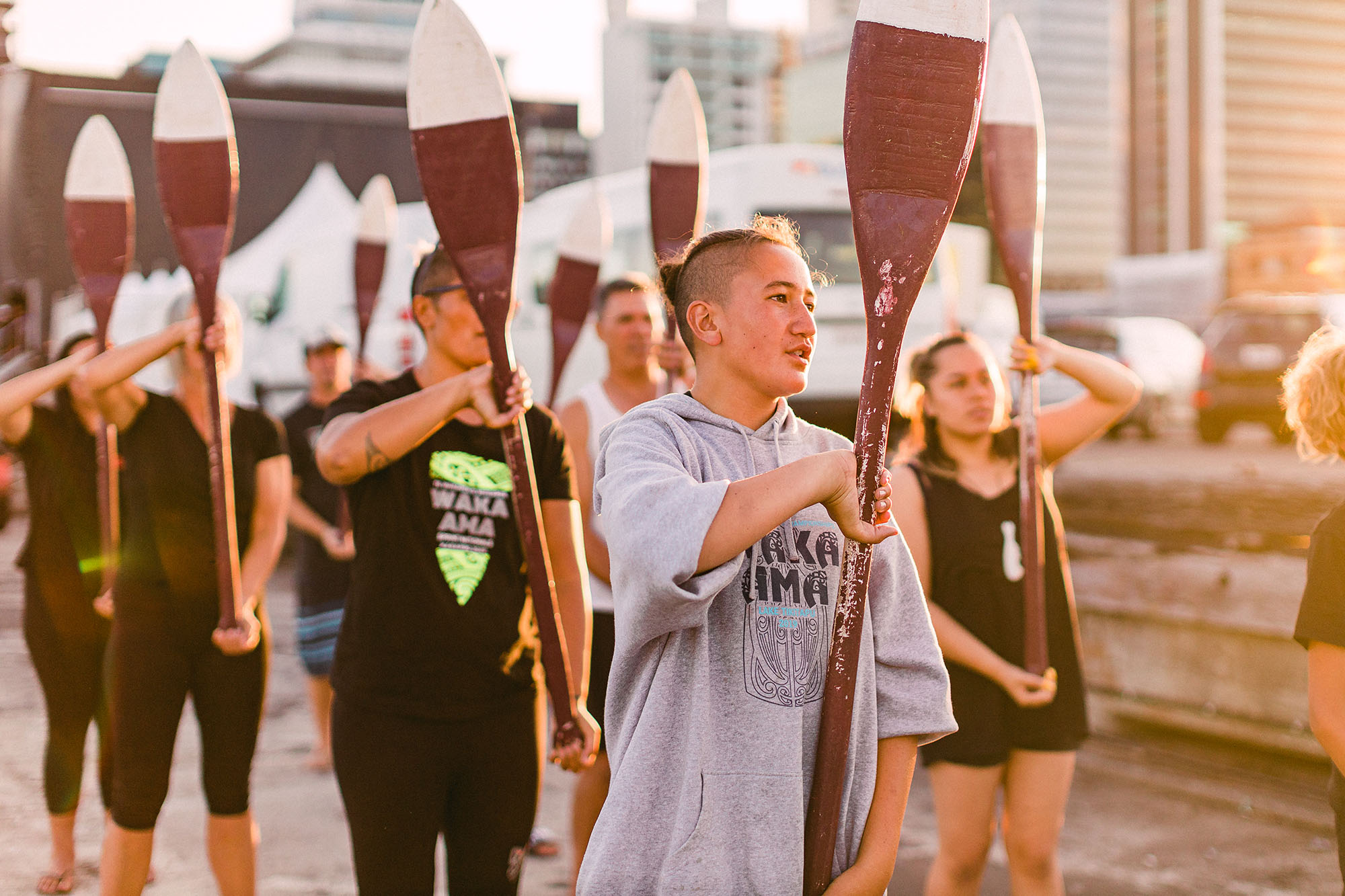 Te reo Māori language
Te Reo Māori is the indigenous Māori language of Aotearoa New Zealand and one of our official languages. Here is a glossary of common Te reo Māori words and phrases to enhance your experience.
Te reo Māori glossary
Tāmaki Makaurau – Auckland
Iwi – Tribe
Manaakitanga – Spirit of generosity
Maunga – Mountain
Awa – River
Moana – Ocean
Whenua – land
Wairua – Spirit
Waka – Canoe
Pā – Fortified village settlements
Kia ora - Hello
Tēnā koe - Greetings to you
Tēnā koutou - Greetings to you all
Kia ora koutou - Thank you all
Ka pai - Good job
Noho ora mai - Stay well
Kei te pēhea koe - How are you?
Kei te pai ahau - I'm good
Ka kite anō - See you later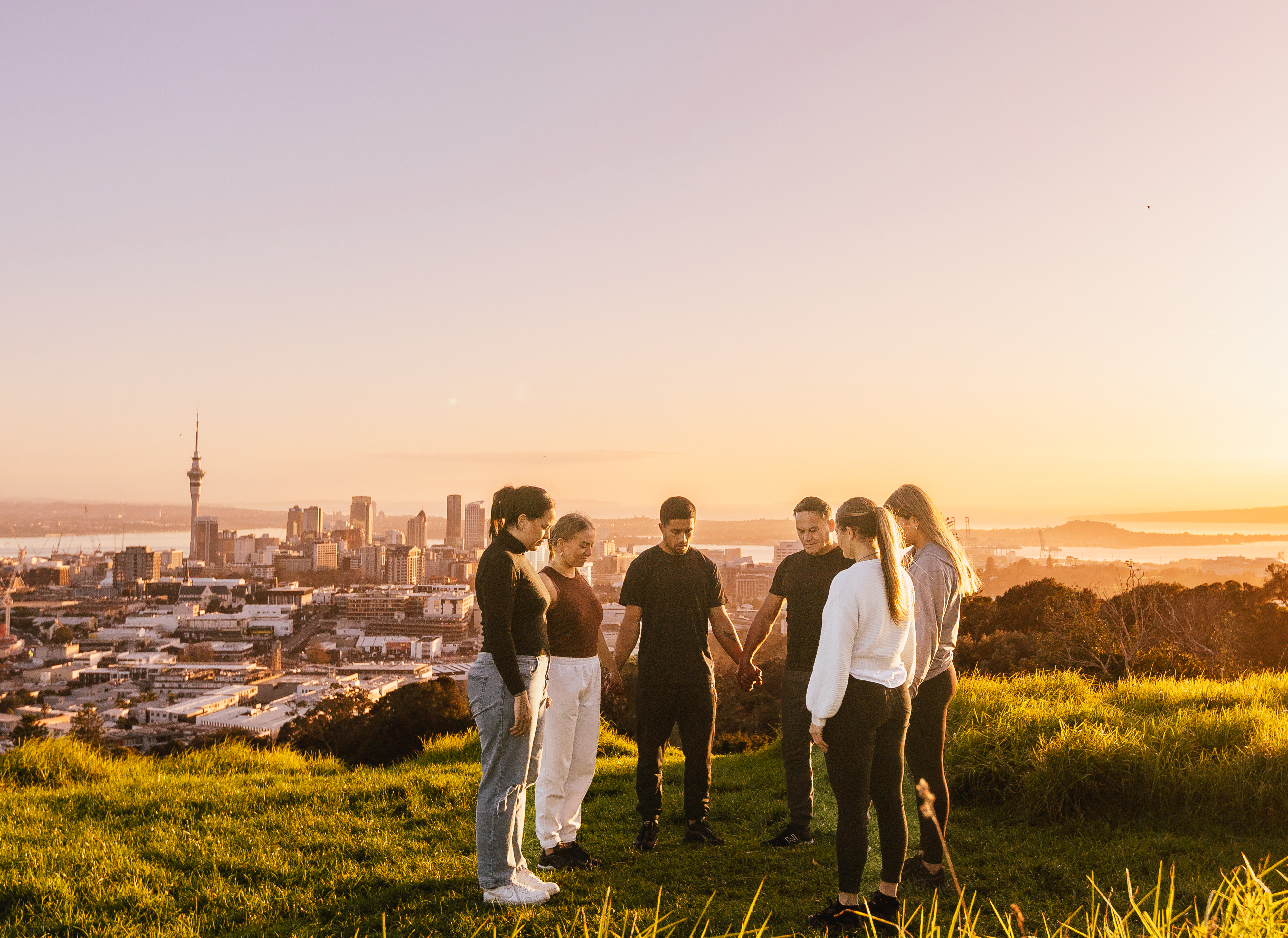 Featured Collection
Tūpuna Maunga – Ancestral Mountains
Explore the history and significance of these maunga, and their ongoing importance in Auckland's cultural landscape.
Maungawhau Mt Eden
Standing at 196m tall, this popular and easily accessible maunga offers breathtaking panoramic views over the city and harbours, as well as a glimpse into the ancient Māori pā that once occupied its slopes.
Maungauika North Head
Maungauika - North Head is a must-see maunga offering 360-degree views of the Hauraki Gulf and Auckland Harbour. Explore the military tunnels and gun emplacements dating back to the 1800s and learn about the area's rich Māori history and colonial past. At night, it's a perfect spot for stargazing. It is also a popular spot among locals for picnics and walks.
Te Pane o Mataoho | Te Ara Pueru | Māngere Mountain
Māngere Mountain is one of the oldest and best-preserved volcanic features in Auckland, offering a unique connection to the land and Māori heritage.
Takarunga Mount Victoria
Located on the North Shore, Mount Victoria, also known as Takarunga, offers stunning views of the Waitemata Harbour and is a popular spot for picnics and walks. Explore the remnants of a muzzle-loader gun fort from 1885 and a buried reservoir marked by colorful 'mushroom' vents at the top.
Maungakiekie One Tree Hill
And last but no least, this iconic maunga offers stunning views of the city and harbours, as well as significant historical and cultural importance to Māori. The summit road and tihi are closed to vehicles and the adjoining Cornwall Park provides the perfect location for outdoor family fun, with a large playground and field area for picnics and games.